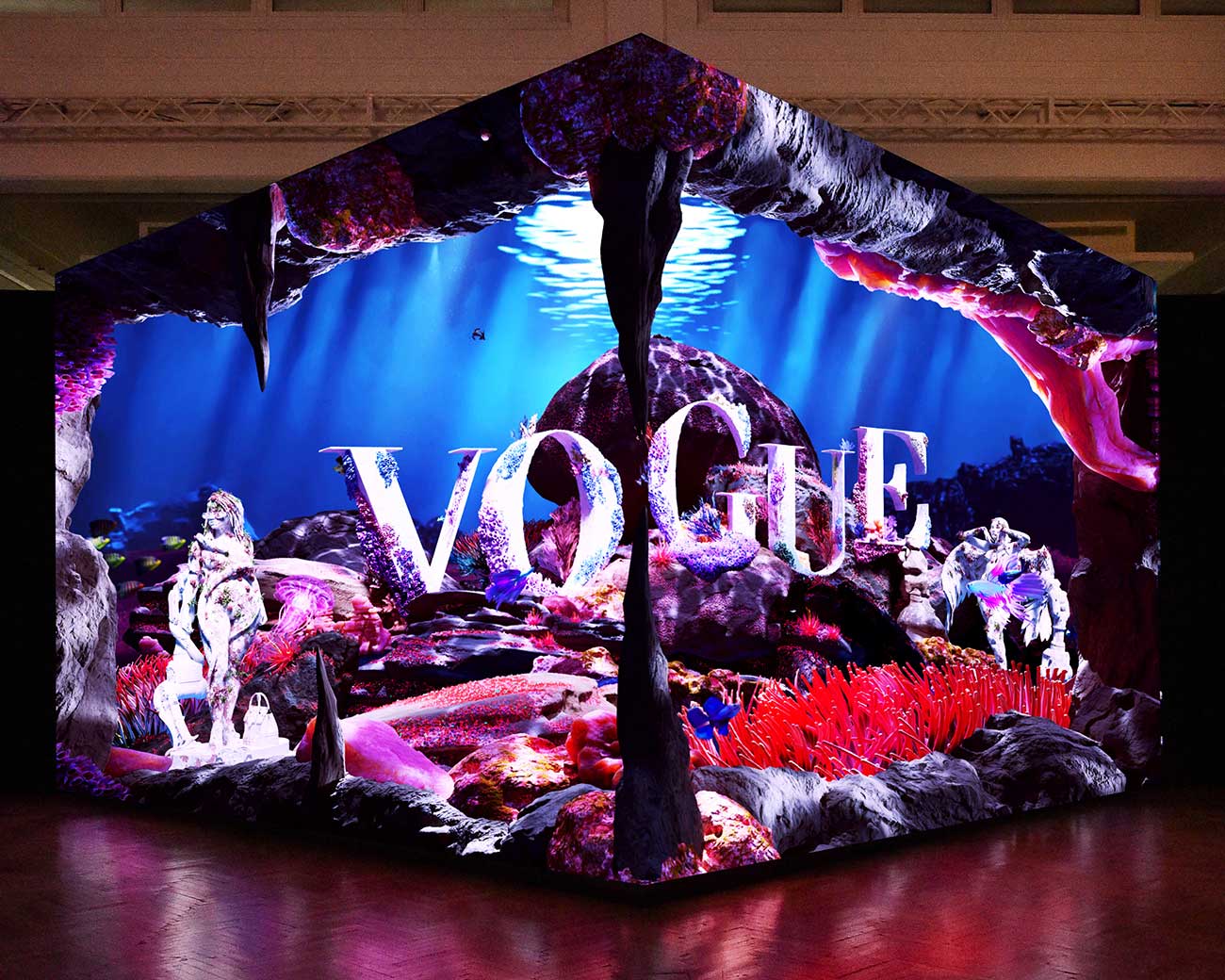 VOGUERAMA
New Creative Synergies
VogueRama an exhibition about creativity, a celebration of talents.
The idea was born in synergy with the September issue of Vogue Italia which deals with the theme "The Fashion New World". With this event, the magazine wants to become a space for conversation between designers, photographers and digital artists, who will be free to express themselves in a context full of suggestions, a contemporary translation of that "creating dreams" that has always been in its DNA.
Entering the Salone dei Tessuti it's an incredible experience: an imaginative scenography, with immersive installations. Fantastic creatures and avatars will animate the space where involving virtual installations will alternate with surprising real experiences.
Real and virtual meet in the immersive spaces of VogueRama thanks to the imaginative worlds interpreted exclusively for Vogue Italia by the Digital Interactive Studio MONOGRID.
To support the initiative, visionary partners such as Mattel Creations, which offers its brands as a blank canvas to the Spanish multimedia artist Cristal Reza.
One of the many worlds created at VogueRama is the underwater one, where there will be the outfits created exclusively by Antoni Tudisco, talented graphic designer and digital artist.
by Silvestrin & Associati
Location: Milan, Salone dei Tessuti