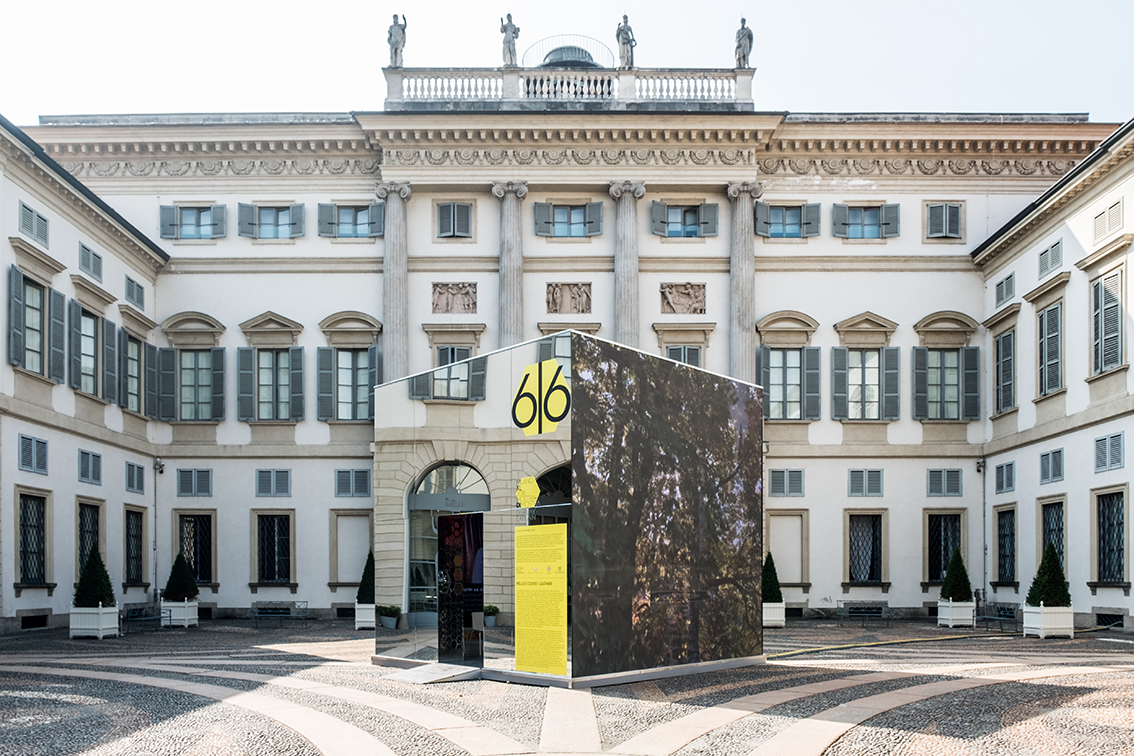 MILANO XL 2018
MOSTRA-DIMOSTRA
DISPLAY-EXPLAIN

Milano XL 2018 features six exhibition installations positioned in strategic locations around the city. Five of these are respectively dedicated to different industry sectors and the associations and trade fairs.
The sixth installation, located in Piazza della Scala, is different to the Others, as it is intended to be a "Manifesto" of the event, as well as proof of shared issues connected with sustainability with Camera Nazionale della Moda Italiana.
The cubic "mini pavillions" feature mirrors covering three outside walls, reflecting the surrounding architecture, lifting  the entire structure and creating new and unexpected visual perspectives for the audience.
Art direction
Luca Stoppini
Project
Stoppini.Org
Technical development and coordination of the project
by Silvestrin & Associati
Location: Milan