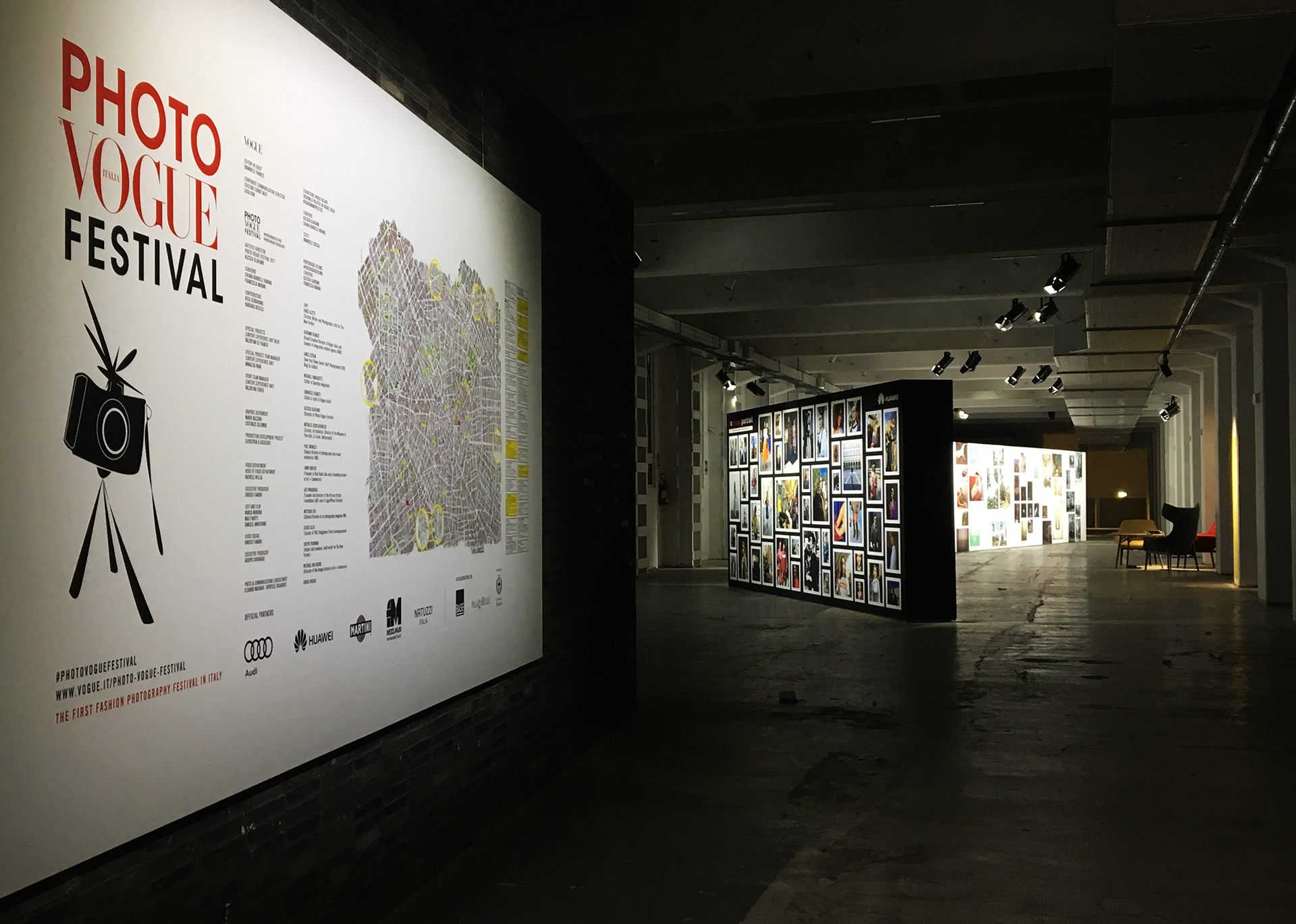 PHOTO VOGUE FESTIVAL
Two exhibitions presented in the converted industrial space of BASE Milano.
Fashion & Politics in Vogue Italia is an exhibition that tackled and commented on social and current issues through fashion photography.
PHOTOVOGUE/Visions is an exhibition dedicated to the photographers selected through the scouting announced by Vogue.it on the PhotoVogue channel.
Design and production:
by Silvestrin & Associati
Commissioned by Edizioni Condé Nast
Location: Milan, BASE