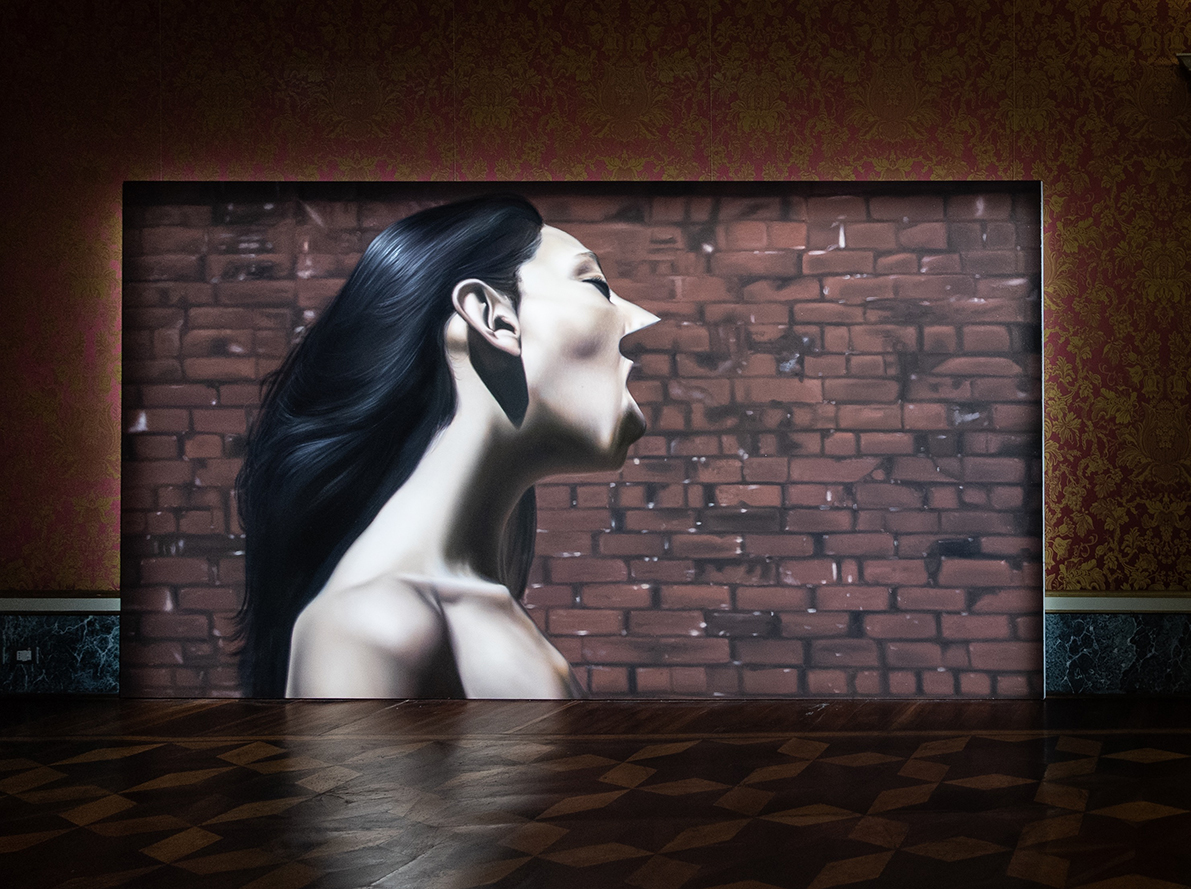 PHOTO VOGUE FESTIVAL
Inez and Vinoodh Exhibition
'Hi-Lo Transformers'

For the Palazzo Reale exhibition, the first in a public institution in Italy, I&V chose to go deep into the realm of high tech to then subvert it. The exhibition will consist of a series of I&V's iconic images transformed into large hand-painted billboards hanging inside the Prince's beautiful and richly decorated rooms. The result will create a powerful, and almost conflicting, dialogue among the artists' photographic style, the lavishly decorated backdrop and the straightforward and rough art of hand-painted advertising posters.
The hand-painted works for the exhibition were made by Jason Coatney of Colossal Media, global leader in hand-painted outdoor advertising. Inez & Vinoodh were inspired by the large scale billboards created by Colossal – they can be seen around the streets of New York City – and were excited to bring this outdoor art inside the museum. 
Production development project:
by Silvestrin & Associati
Commissioned  by Condé Nast

Location: Milan, Palazzo Reale