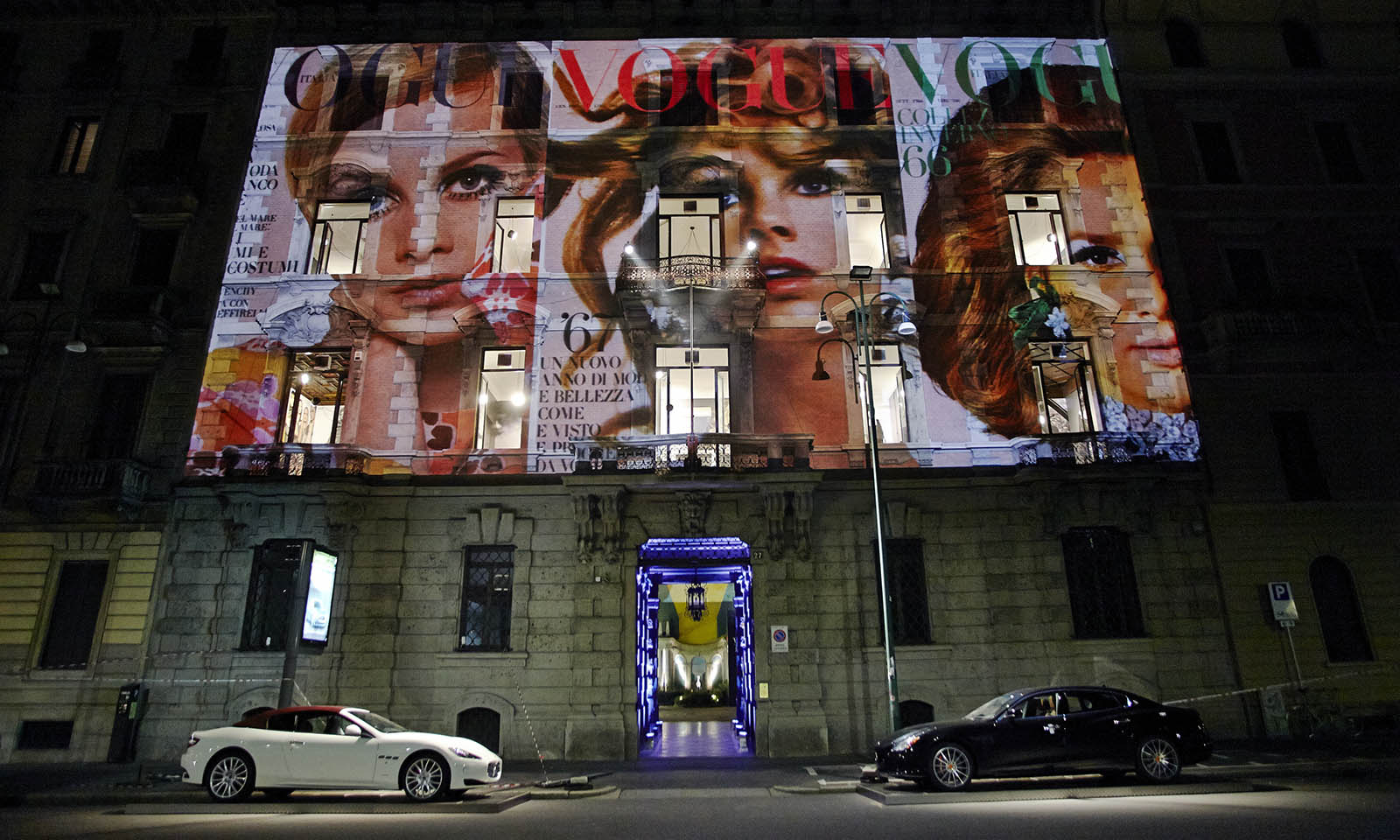 VOGUE 50TH ANNIVERSARY
On the occasion of its 50th anniversary, the offices of the most prestigious and famous fashion magazine were turned to the magazine itself.
With projections and prints of the most famous covers and pages, Vogue Italia has created a unique exhibition.
We celebrated 50 years of style in the same building where the magazine comes to life and form.
Design and production
by Silvestrin & Associati
Commissioned by Edizioni Condé Nast
Location: Milan, Uffici Condé Nast